September 2019 – CASTING CALL FOR SYDNEY-BASED ACTORS: Angeline is directing a play called Evolution for theatre company, Evolution Before and Beyond. The casting call for actors is now live – click on the below link to find out more and apply!
2019_09_16 – Casting Brief – EVOLUTION – Nov 2019 Sydney Closed Preview Performances
---
July 2019 – Angeline has recorded numerous narrative voiceovers for Sydney- and New York- based marketing company, The Conscience Organisation.
---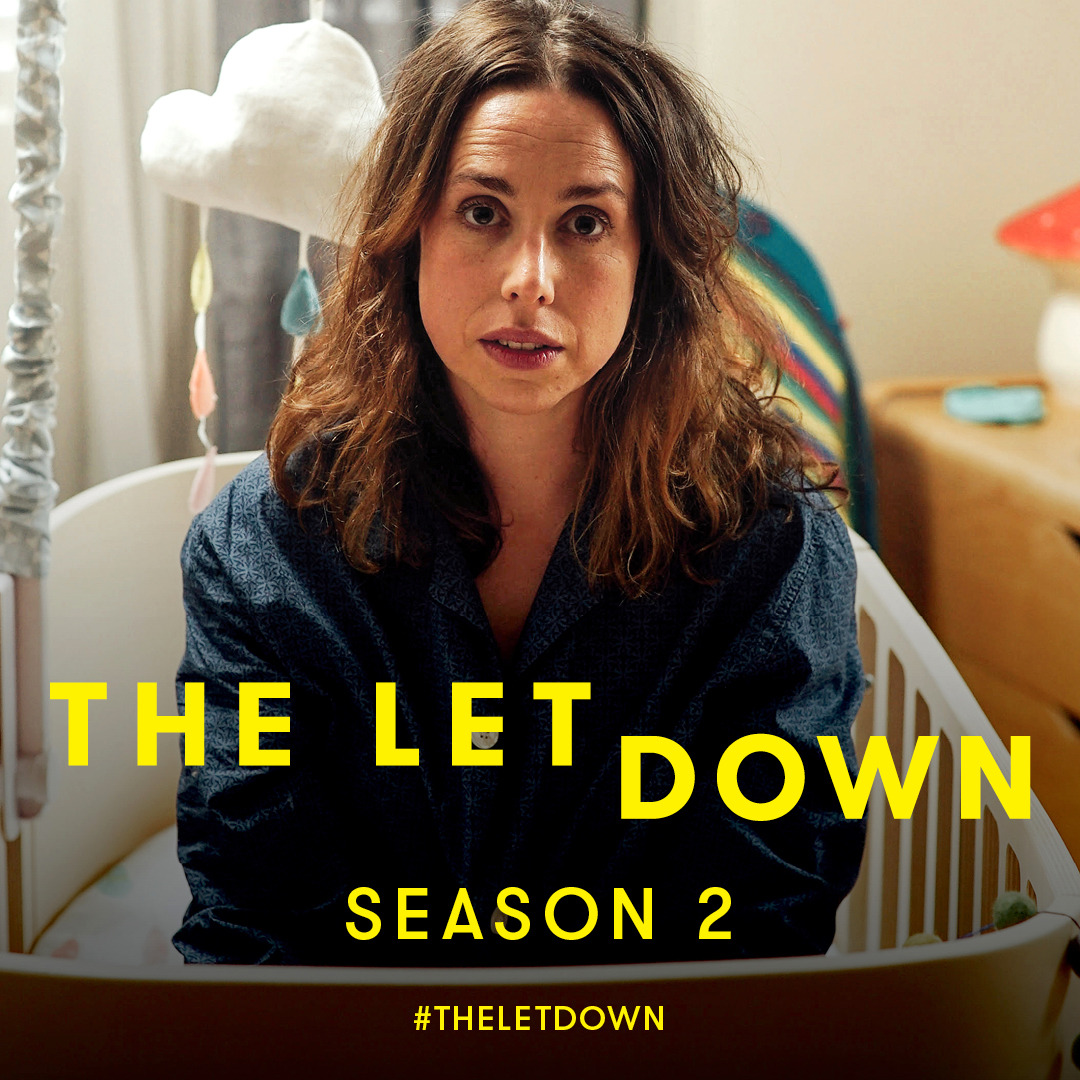 June 2019 – Angeline can be seen in Episode 4 of the hit Australian comedy TV series The Letdown (Series 2), currently playing on ABC iView.
---
May 2019 – Angeline is continuing to write and work with theatre company Evolution Before and Beyond on their new play, Evolution, including working directly with translators to translate the script into Mandarin! Some very exciting developments are occurring for the play and its forthcoming productions – watch this space!
---
March 2019 – Angeline was cast and performed in another of Altura Learning's corporate training videos. She played an HR manager reiterating the importance of teamwork in the workplace.
---
March 2019 – Angeline enjoyed a great shoot with Sreckovic Productions on their short film, 'Our Life'. She played the co-lead – Nina – alongside Sydney actor Dominic Stone who played Angeline's on-screen ex-husband.
---
February 2019 – Angeline had great fun shooting a TV commercial for the fast food chain, KFC. The night shoot was split between two locations and involved Angeline eating a lot of chicken!
---
December 2018 – Angeline has been cast in another production by Sreckovic Productions. She will be performing in a short film called 'Our Life', about a divorced couple whose teenage daughter reveals she is pregnant. Angeline is looking forward to the shoot in early 2019.
---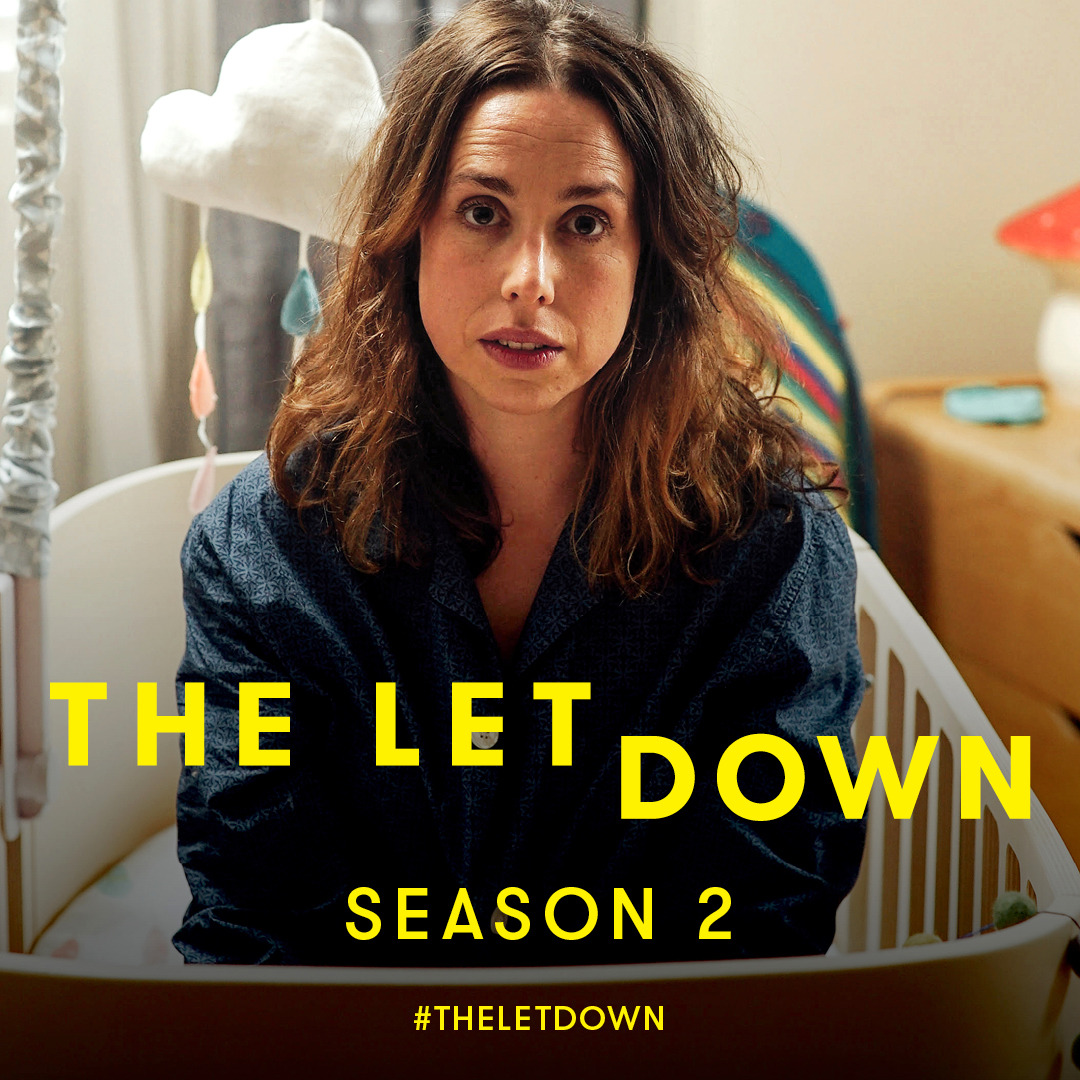 4 December 2018 – Angeline has enjoyed a fantastic day's shoot playing the role of a frazzled mum on a plane on the hit TV show, The Letdown (S2, Ep4).
Angeline played opposite the show's creator/writer/lead character (Audrey) – Alison Bell.
This was a particularly memorable event in Angeline's career as it was the first time that Angeline and her baby daughter Lucinda – who was also cast in the episode – got to perform together!
Angeline looks forward to the episode airing on ABC and Netflix in 2019.
---
September 2018 – Angeline has been commissioned by Sydney-based theatre company Evolution Before and Beyond to write and direct their latest play, 'Evolution'. With themes of cultural stories and identities influencing humanity's future interplanetary colonisation, this multi-media theatre piece is a very exciting project!
October has also been filled with some exciting auditions for Angeline – watch this space!
---
8 September 2018 – Angeline enjoyed a great day's shoot in Western Sydney playing a member of a jury in the new TV commercial for Vaalia yoghurt.
---
May 2018 – Angeline can currently be seen on Australian freeview Channel 95 in the Sunshine Blade Instant Heat infomercial alongside renowned infomercial presenter, James Cheney.
---
May 2018 – Angeline has played an android university lecturer in a futuristic and dystopian short film, 'Occam's Razor'.
---
April 2018 – Angeline has worked with the team at the Aged Care Channel again, performing as a hospital administrator in their forthcoming staff training video 'Preventing Musculoskeletal Injury'.
---
March 2018 – DIRECTING – For the past couple of months, Angeline has been directing Sydney-based actors Georgia Murray and Brooke Bevilacqua in a short, surrealist play called 'Switching Tracks'.
The play runs from 15-18 March at the Tom Mann Theatre, Sydney.
---
Jan 2018 – Angeline has had a great start to the new year by shooting two more infomercials with Take Two Events & Marketing. She looks forward to seeing them on Australian TV soon!
---
Oct-Dec 2017 – Angeline can currently be seen on Australian TV in the 'NEDS – It's Time to Bet' commercial. She had great fun on the shoot in September playing the featured role of an angry woman in a lift!
---
11 Oct 2017 – Angeline had great fun today shooting with infomercial extraordinaire James Cheney for Sunshine Blade Instant Heat. Look out for Angeline on Australian TV soon!
---
7 Aug 2017 – Angeline is delighted to announce that she will be running an Audition Practice Workshop in Sydney on Sunday 27 August. This fast-paced and informative workshop is an absolute must for actors – the audition room is not the place to practice your audition technique!
Find out more at: www.actorscareercoaching.com/workshops
Book a spot by emailing Angeline at coaching@actorscareercoaching.com
---
14 July 2017 – Angeline jumped on board 'Russ the Story Bus' to read stories to children of all ages at Casula Powerhouse Arts Centre. The initiative is supported by MEAA (Equity) and Sydney Writers' Festival. Angeline (and the children!) thoroughly enjoyed all the stories they read which were created and penned by a number of prolific Australian children's writers.
---
26 June 2017 – Angeline is delighted to have performed in another rehearsed reading of an excerpt from 'Mayday Medea', again playing the lead role of Eliza.
The reading was very well received at the Blood Moon Theatre for Script In Hand, and was this time round directed by Glen Pead.
Angeline is very excited to see where the play goes next as a full-length production is hoped to be produced over the coming years.
---
June 2017 – Angeline has received the footage of 'Paradox', a short film she performed in a couple of months ago.
She is very much looking forward to adding clips from 'Paradox' into her new showreel – watch this space for updates of when Angeline's new reel will be launched!
---